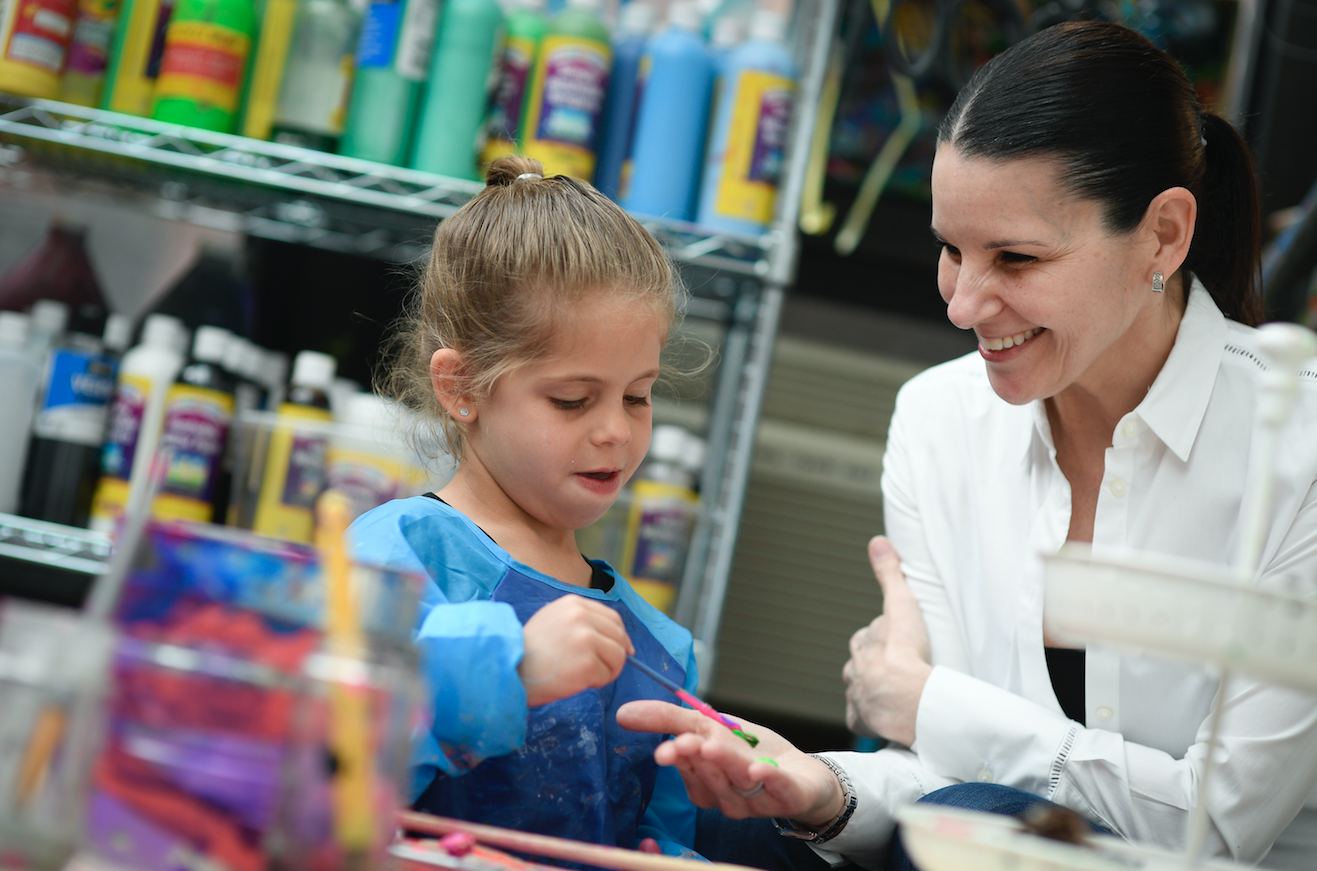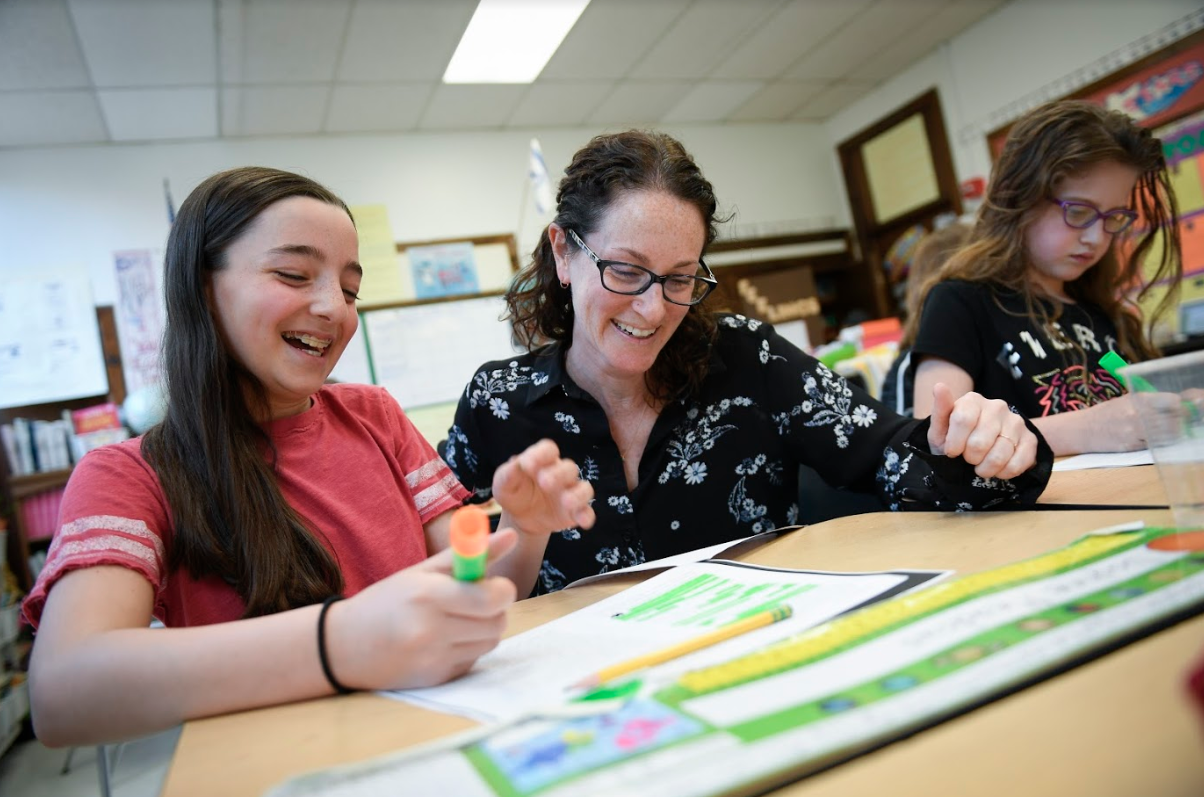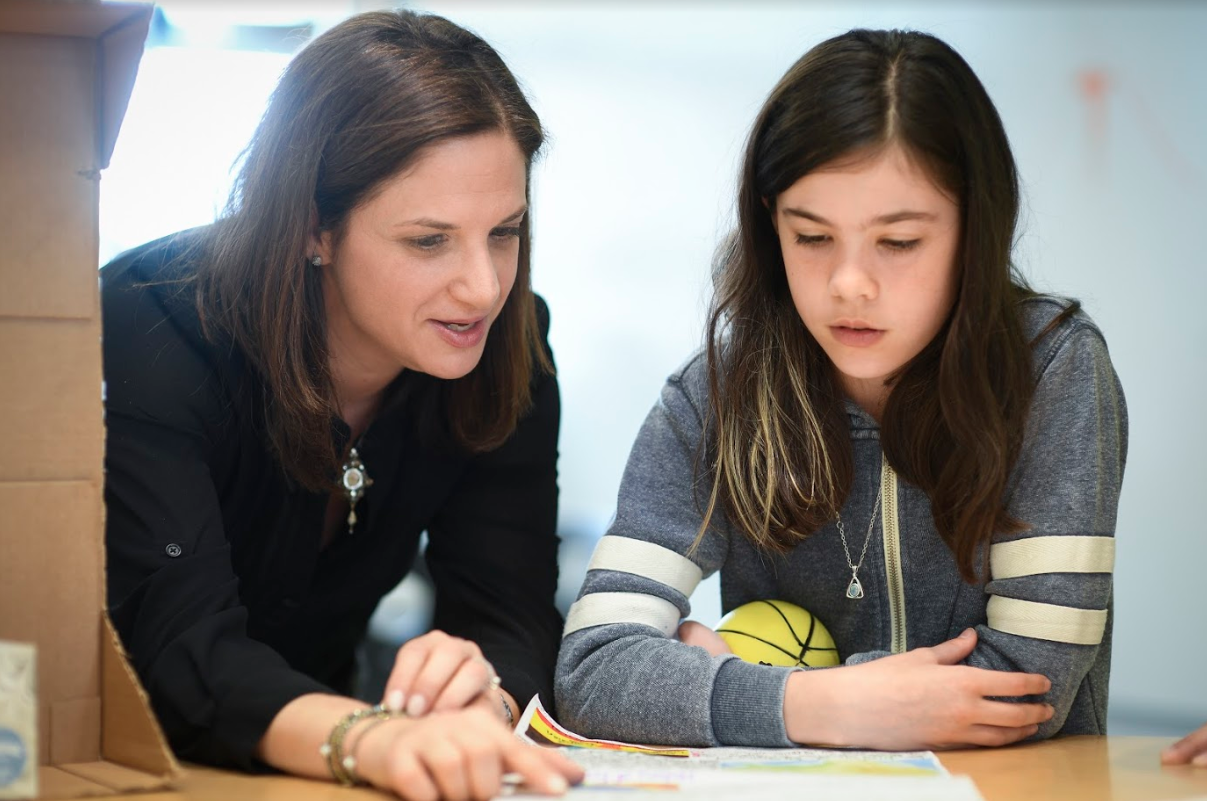 JK Learns About Our Security Team
In anticipation of our upcoming Day of Service, JK classrooms have begun having conversations about community helpers, and more specifically, the security guards that help us at our school. Students have started to build relationships with the security guards who guide them when they walk to the field and to neighboring Gill Park for weekly park adventures!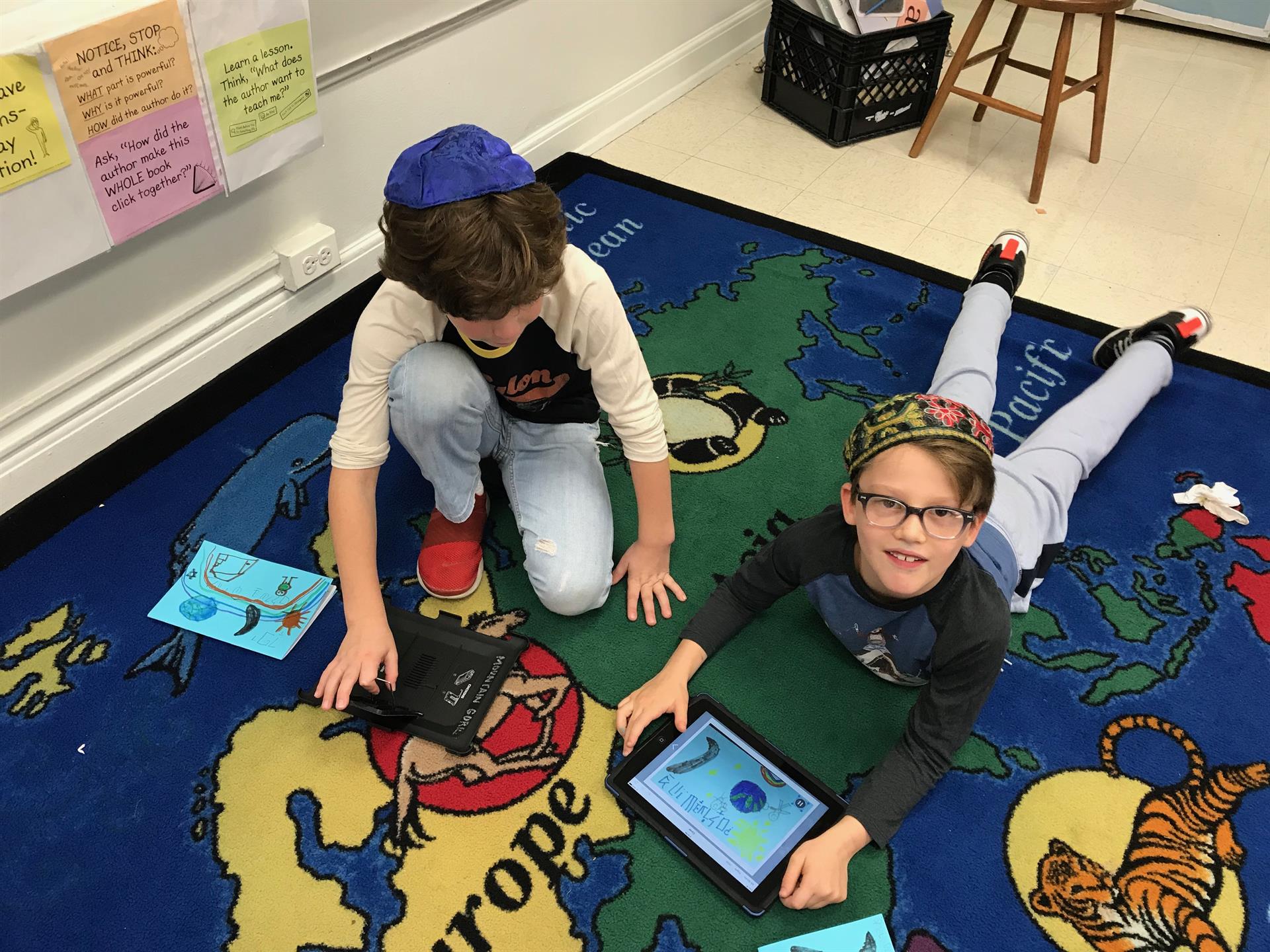 Second Grade Creates Their Own Books in Hebrew
In Hebrew class, the 2nd grade listened to a story called Ma Yesh Vaolam -What is There in the World? After learning the vocabulary related to the story, each student created their own version of the book on iPads. The students worked really hard creating their own sentences with the newly acquired vocabulary and designed beautiful pictures to accompany them. We are so proud of our Kitah Bet Hebrew authors!
8th Grade Partners in STEM with
Vanderbilt University  
 Recently, our 8th-grade science and math classes partnered with Vanderbilt University to bring computer science, modeling, and math to their work with bottle rockets in the C2STEM study. Each day, students engaged with different coding tasks to help them build on their understanding of position, velocity, and acceleration of different objects in multiple dimensions.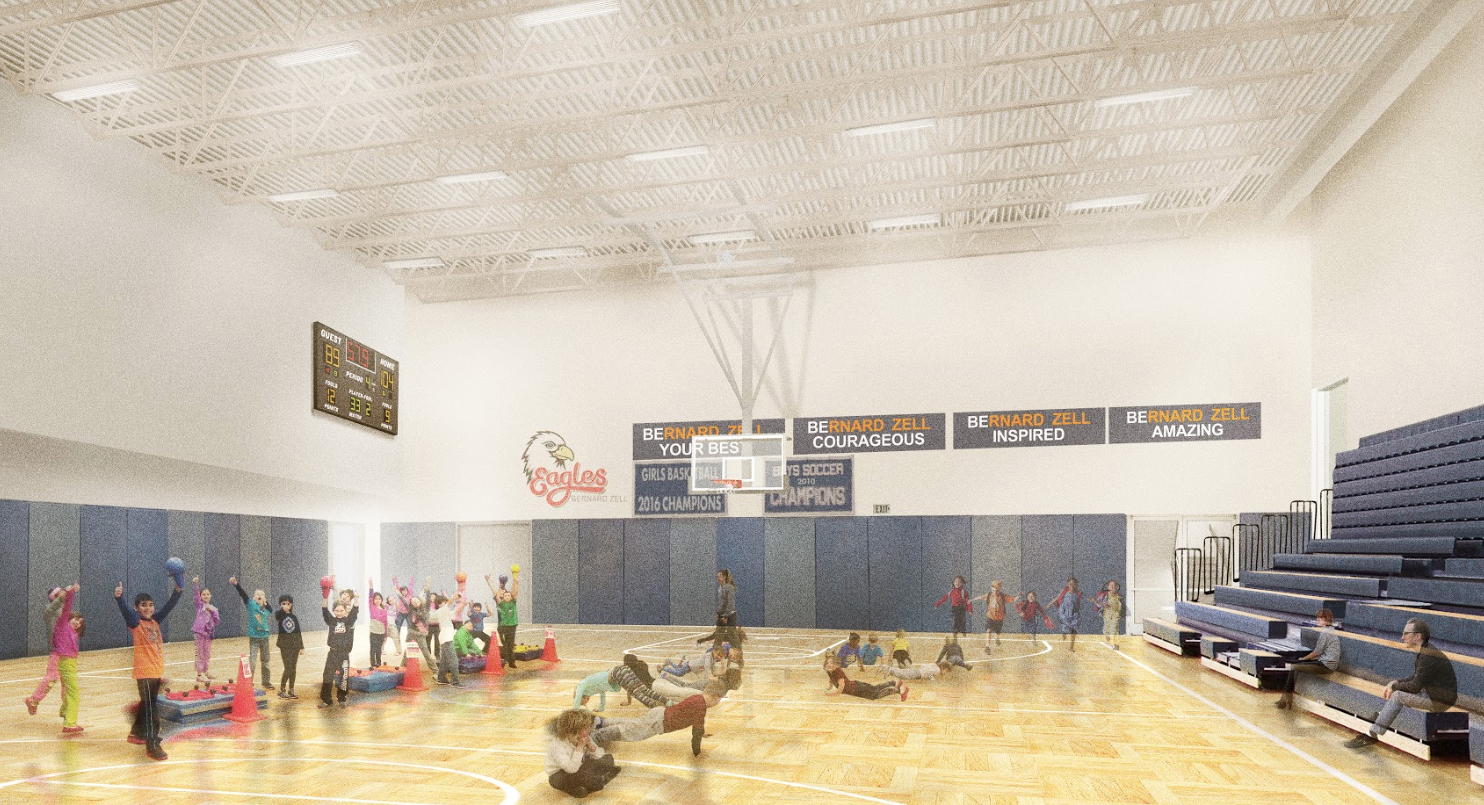 New Gymnasium
"The addition of this new gym space means so much for our students and the overall Bernard Zell experience," says Kyle Sheahan, Director of Athletics and Physical Education. The 25,000 square foot building will host a brand new full-size gym which will be transformative to our athletics, health and wellness programming at Bernard Zell. Additionally, it will create new opportunities for us to host athletic games.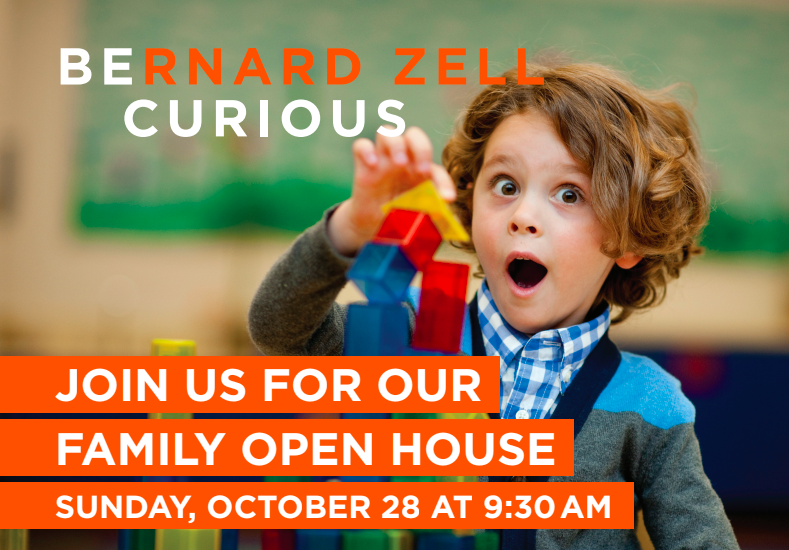 Family Open House
Our Family Open House is this Sunday, October 28 beginning at 9:30 a.m. Invite your friends to learn about our vibrant community!

 We are off to a great start having raised over $358,000 from our families so far. Please join the 65 families who have already made their gift and help us reach 100% parent participation. Because of your support, the Annual Campaign impacts our school and
students in so many meaningful ways. Every gift matters. You can make your donation by clicking here or contacting Rachael
Fenton in the Development Office. Please follow link below to see a listing of our donors and percent participation by grade.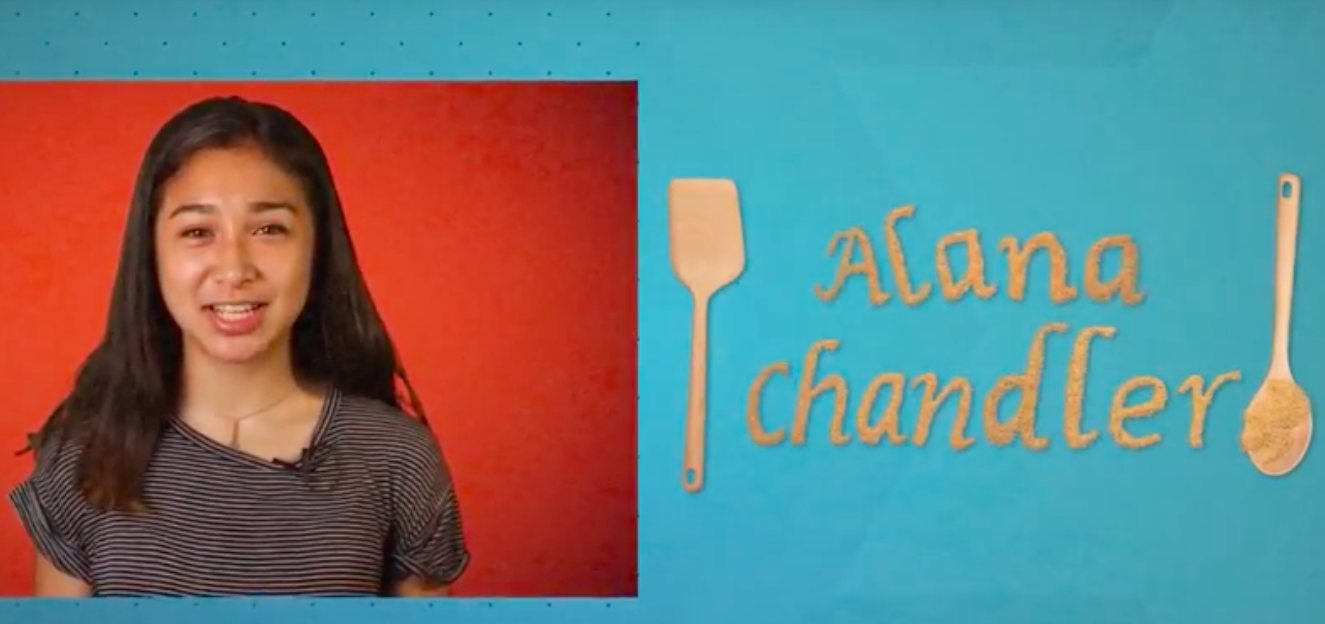 Alumna Brings People Together Through Food
"When we're all together, whether we're eating matzoh ball soup or hot ramen, the steam rises up and it's almost like our differences melt away." Kol hakavod to Bernard Zell alumna Alana Chandler '18 for bringing people together with her passion for cooking and sharing the ways it has helped meld her identity of being both Jewish and Japanese. Watch this video from the Jewish United Fund to learn about Alana's Jews of Color cookbook and the wonderful story of her family!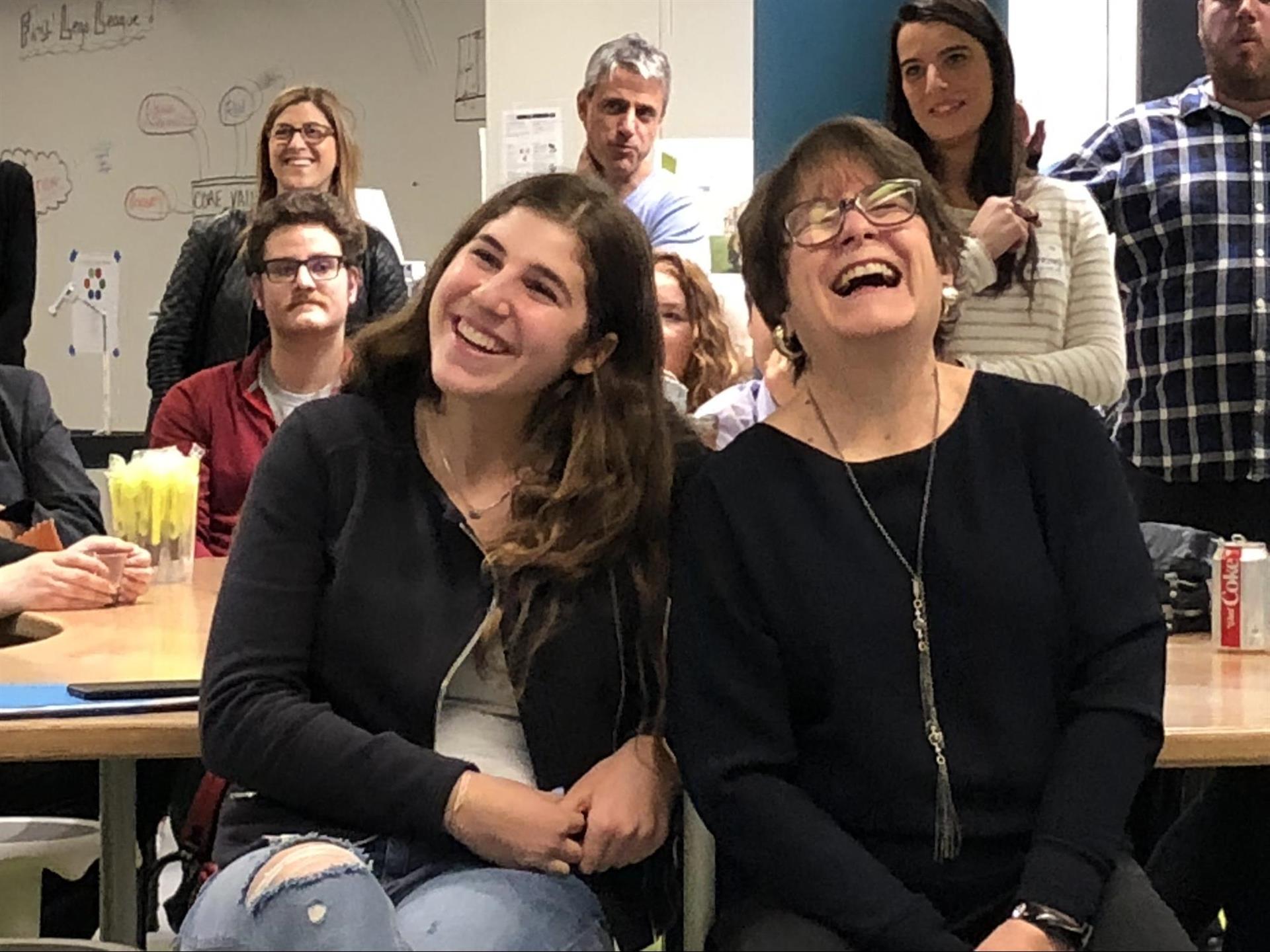 A Special Night for Alumni Families
Bernard Zell's alumni families recently gathered to reconnect with the school and each other, reflect on memories of the past, and hear what is new at Bernard Zell. The highlight of the evening was when Olivia Hirshorn '16 interviewed the accomplished and very funny JoAnn Wexler, who has been a part of this community for over 40 years and was Olivia's 4th-grade teacher! Ms. Wexler shared wonderful stories about applying for her job at the school, advice for alumni, and how Bernard Zell has really become her family.
Girls' Volleyball Gearing Up for Playoffs
 The Varsity Girls' volleyball team ended their season with three wins in their final five games. The Junior Varsity team, after dropping the first game of the season, has won their last 11 matches! With improved serving and great team play, our 11-1 Eagles earned the number one seed in the CAMS league tournament. Playoffs begin Monday, October 29 - show your BZ Spirit and come cheer them on!
See Girls Volleyball In Action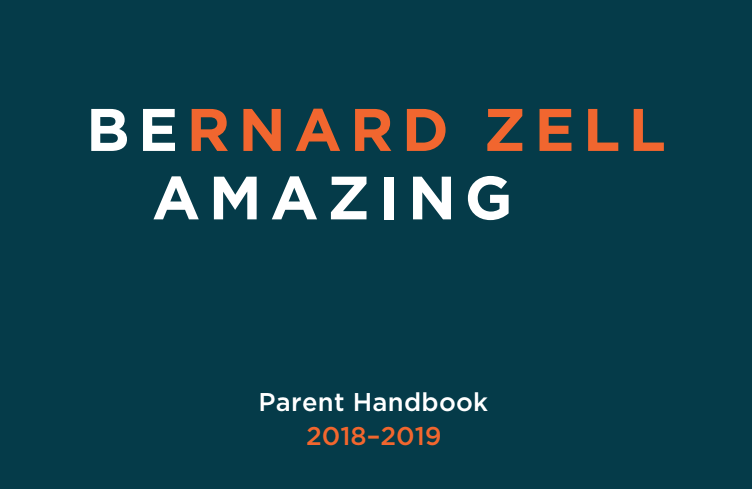 2018-2019 Parent Handbook
The 2018-2019 Bernard Zell Parent Handbook is here! To access the handbook, sign in below to the Parent Portal. It can also be found in BZ Connect under Important School News and Documents. We're also excited to share that Parent Directories will be sent home next week.

Picture Day
Don't forget! Picture day is Wednesday, October 31. Picture Retake and Siblings Photos will be on Wednesday, November 28.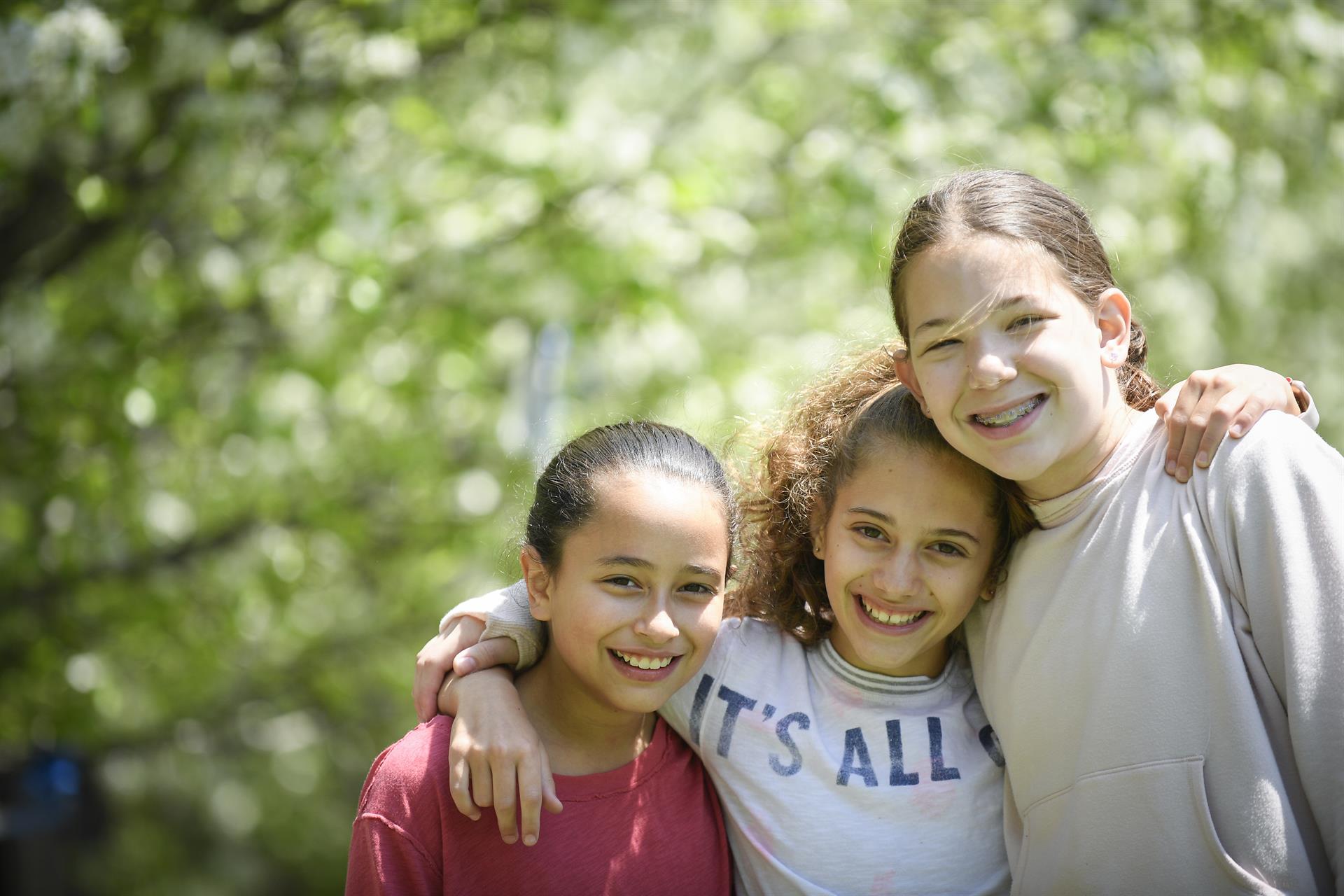 Mazel Tov From Our Community
Mazel Tov to Deena and Kevin Goldstein, big sister Brynn (JK), and big brother Jack on the birth of Ronan, born on October 23, 2018!

Mazel Tov to Ella Hammer, who will become a Bat Mitzvah on October 27, 2018!

Mazel Tov to Owen Fisher, who will become a Bar Mitzvah on November 3, 18!

Mazel Tov to Board Member Billy Pekin on his daughter, Jordyn Pekin, becoming a Bat Mitzvah on 11/3/18!