We're so proud of our Class of 2019 who gave outstanding performances in the Morton Reisman Operetta, Getting to Know…The Sound of Music! Thank you to our instrumental ensemble, artistic and technical crews, teachers and students for helping to make this Operetta so amazing. Mazel tov, 8th graders, for all of your hard work and for an incredible Operetta! Click here to view a full album.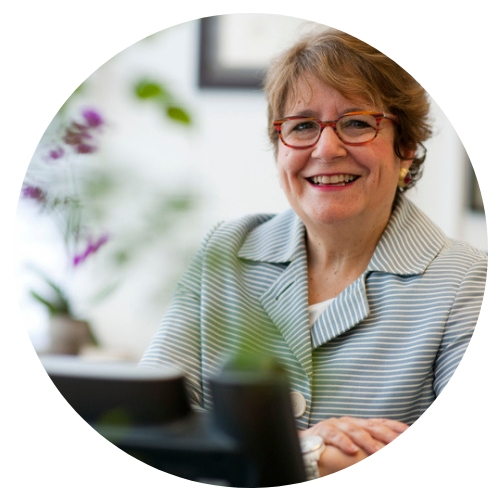 Dear Families,
With a stunning Operetta now in the past and their Tiyul experience just around the corner, our 8th graders have a lot to be excited about. However, the most impressive news for the Class of 2019 is their recent high school acceptance results. I'm pleased to report that more than 90% of students were admitted into either their first choice of public or independent school. We should take great pride as a community in the opportunities afforded our students as they head off to new adventures in high school.
From a recent survey of Bernard Zell alumni and parents of alumni, we have compelling evidence that our students excel academically and socially wherever they attend high school. Further, principals at these respected schools express tremendous enthusiasm for our graduates' exceptional leadership skills and their eagerness to learn and grow.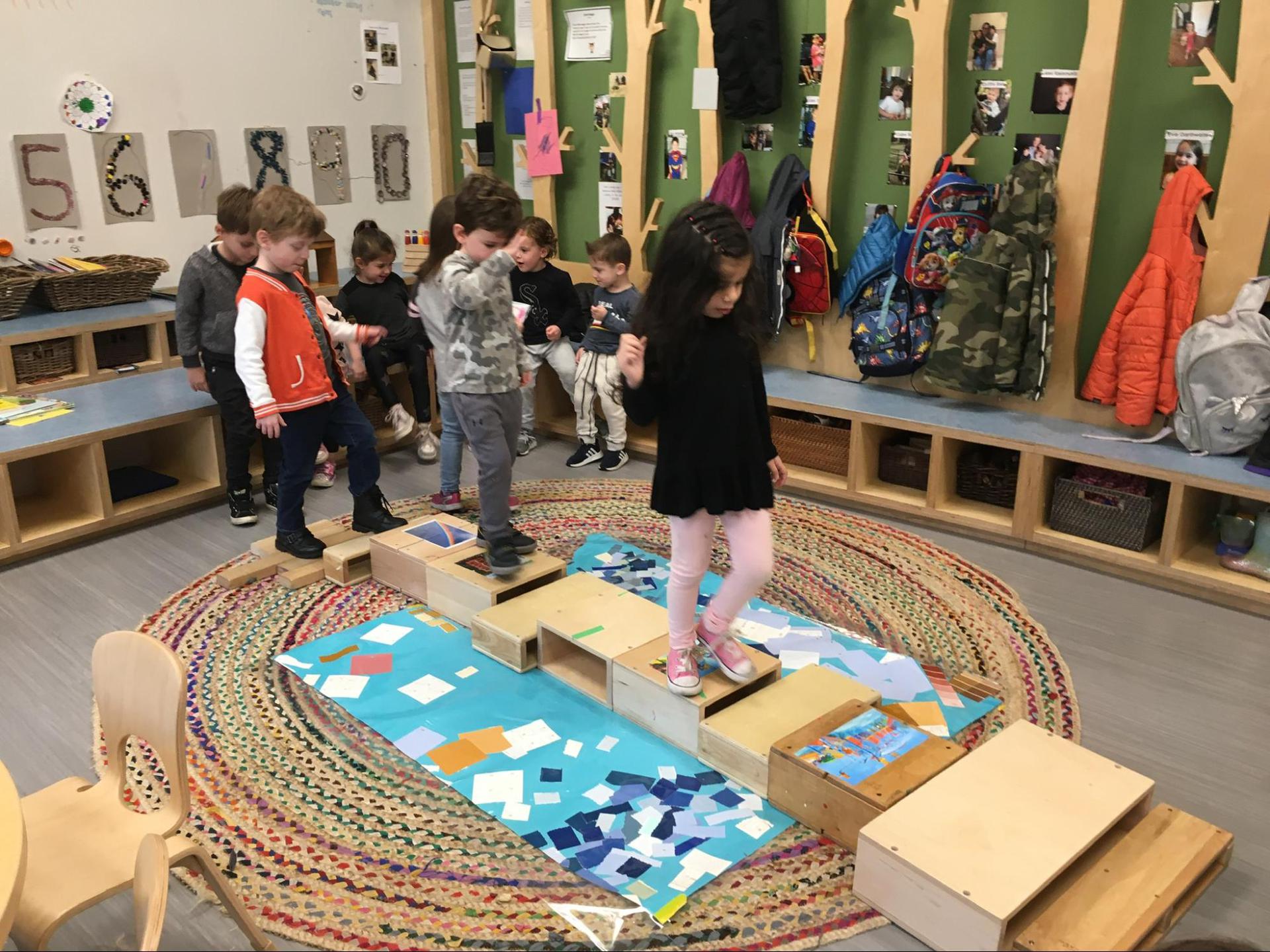 Early Childhood Celebrates Passover at BZ 
Learning about Passover begins at an early age here at Bernard Zell. Every grade welcomes the holiday in a unique way, each putting their own twist on the celebration of Passover. Nursery students have truly taken to reenacting the Passover story. JK parents joined their children for a sing-a-long, charoset tasting and made kiddush cups for Elijah, as they learned about the holiday together. SK students and parents participated in their first Bernard Zell Seder as a grade-level community and created afikomen bags.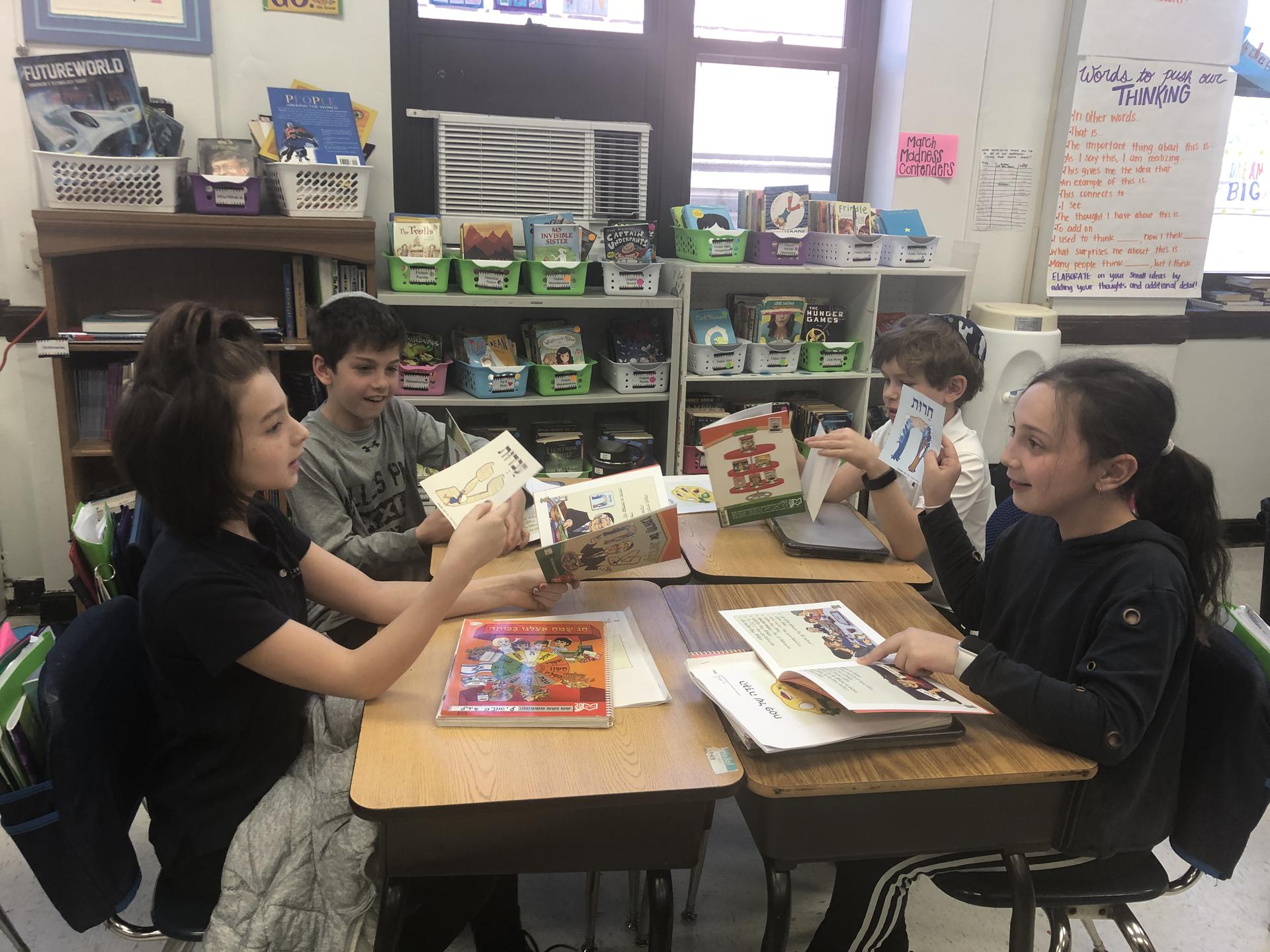 Fourth Grade Explores Passover in Hebrew
In Hebrew and Jewish Studies, students are exploring Passover through slavery or freedom lense. Students learned the differences between the words avdut (slavery) and herut (freedom). Each theme or item used in Passover is discussed in class and students express their opinions on this matter in Hebrew or in English.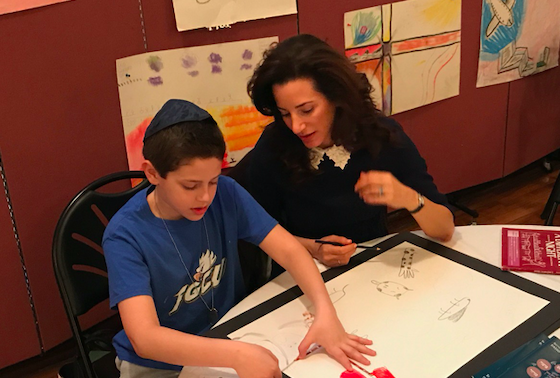 5th Grade Students and Parents
Examine the Haggadah
 Our 5th-grade students were joined by their parents on Wednesday morning for a new program called Pesach Illuminated. Together, they studied 700-year-old illuminated Hagadot images and were then challenged to create their own modern illuminations using art or copper tape circuitry. Through their creative work, they explored the question of what the Haggadah means today.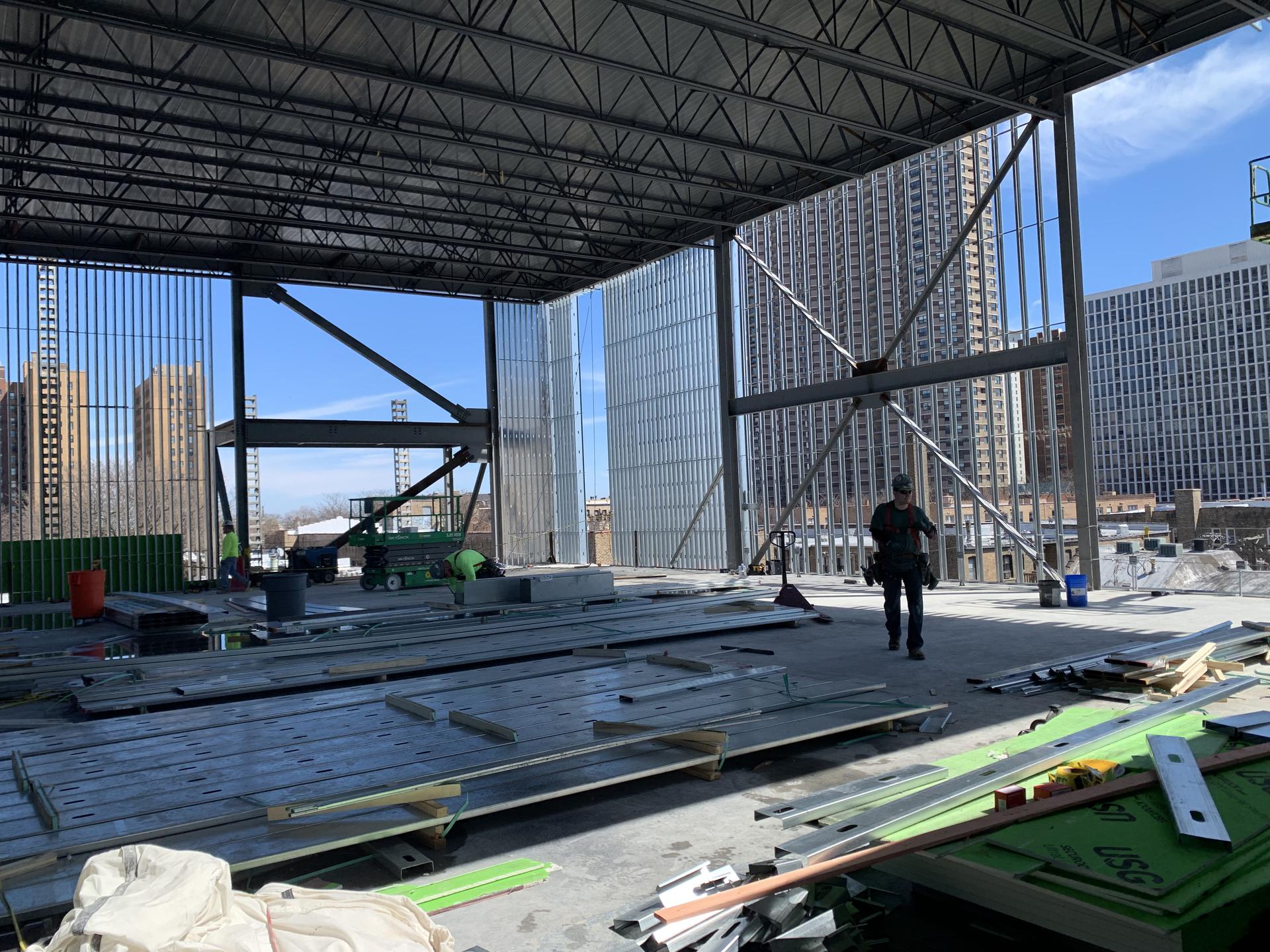 Capital Campaign Committee Tours
New Building 
For those who have not been on campus lately, construction is moving at a robust pace. The team from Bulley & Andrews has completed the steel erection, installed a temporary roof and enclosures to maximize interior work, and are coordinating many trades who are all inside working simultaneously. If you have not been on site to see the progress, you can view a 30-second clip in this time-lapse video.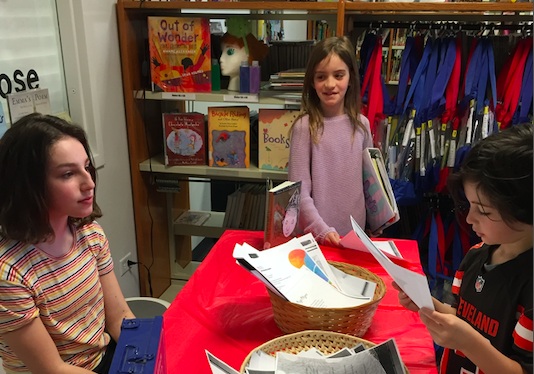 Hooray! BZ Celebrates Poem In Your
Pocket Day
The always popular Poem in Your Pocket Day was celebrated on Tuesday! The Verse Aid Station in the library did brisk business all day long, triaging and supplying poems to all who needed an "emergency" poem. Thanks to our Verse Nurses Elsie Cohen, Elizabeth Golubchik, and Elena Schwartz for their dedication to poetry. Poetry filled every corner of the school because everyone knows that 'Poetry is Aloud Here'!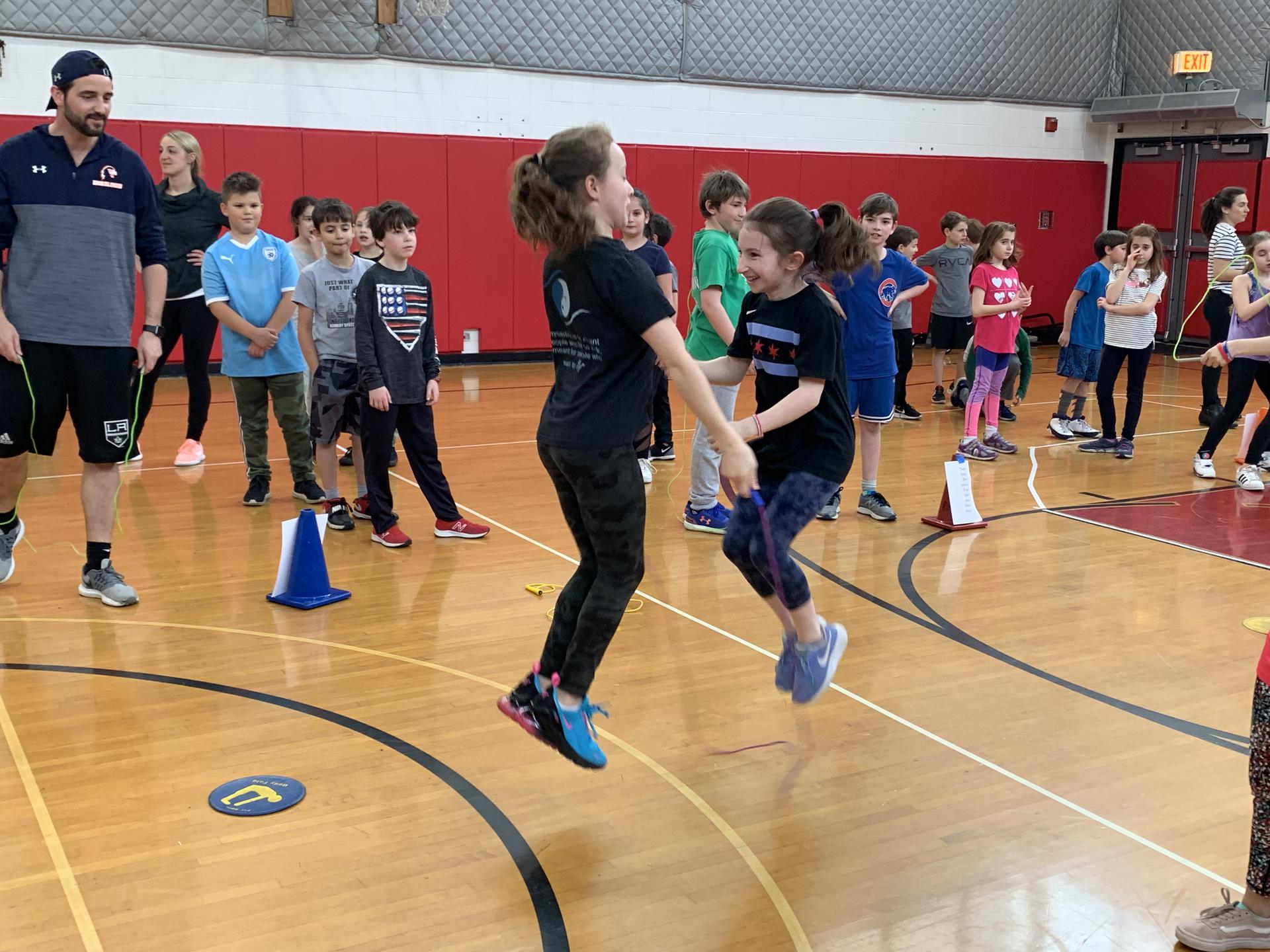 Lower School Jumps Rope for Hearts
 Jump for Heart is a program coordinated by the American Heart Association to encourage students to improve their own health as they help raise money for other children with heart issues. BZ has participated in Jump for Heart for over 34 years, and in that time has raised over $865,000. Spectacular job 2nd, 3rd, and 4th graders participating in Jump for Heart 2019! As of today, we have raised $23,860 this year! Thank you to Ms. Furrow for all her hard work in making this such a successful event!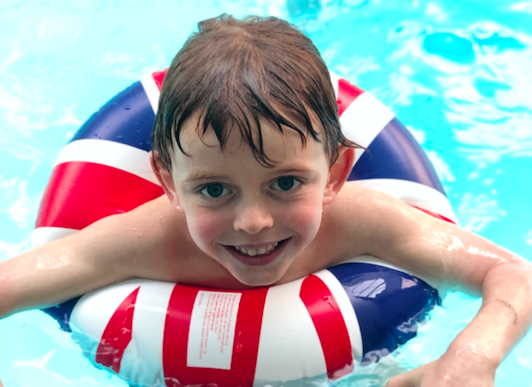 BZ Adds Swim Lessons to After School!
BZ Students are enjoying their time in the water during swim lessons with the British Swim School. By partnering with the British Swim School, we have added another great addition to our ever-growing list of after-school programs. We will now be offering swim lessons to our students for the remainder of this academic year and all of next year. Email Johnny Krug to learn more!
Photos: BZ Students Go Swimming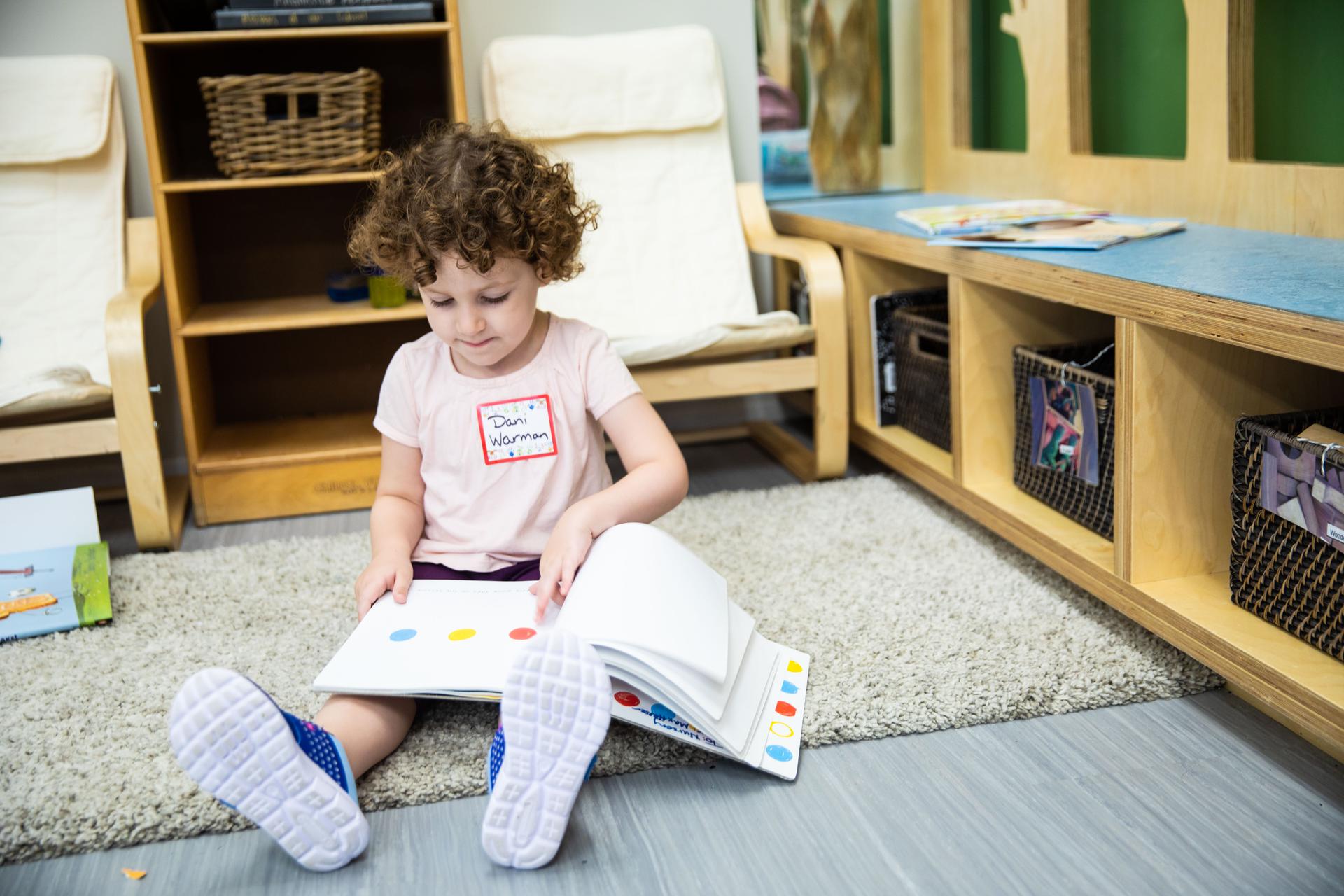 Mazel Tov From Our Community
Mazel Tov to Beth and Ari Krigel and big brothers Everetti (JK) and Quinn (rising N) on the birth of Austin Leo on April 5, 2019.

Mazel Tov to Myles Levine, who will become a
Bar Mitzvah on April 13, 2019!

Mazel Tov to Danni Kaplan, who will become a
Bat Mitzvah on April 13, 2019!
Mazel Tov to Development and Community and Relations Coordinator Sarah Chorne and Middle School Jewish Studies Teacher Jonathan Horwitz, on their upcoming marriage on Sunday, April 14, 2019!
All Families: Sunday, April 14 | Lakeview Matzah Baking (Learn More & Sign-Up Here)
All Families: Thursday, April 18 - Friday, April 26 | Passover Break (No School)
All Families: Monday, April 29 | School Resumes
6th and 7th Grade Families: Wednesday, May 1 | High School Fair, 4:30 - 6:30 p.m.
8th Grade Families: Tuesday, May 7 | PTC 8th-Grade Dinner, 6:00 p.m.
All Families: Friday, May 10 | Special Friends' Day 
All Families: Sunday, May 14 | PTC Meeting and Community Service Project for Share Our Spare, 8:15 a.m. in Rose Crown
(More Information to Follow)