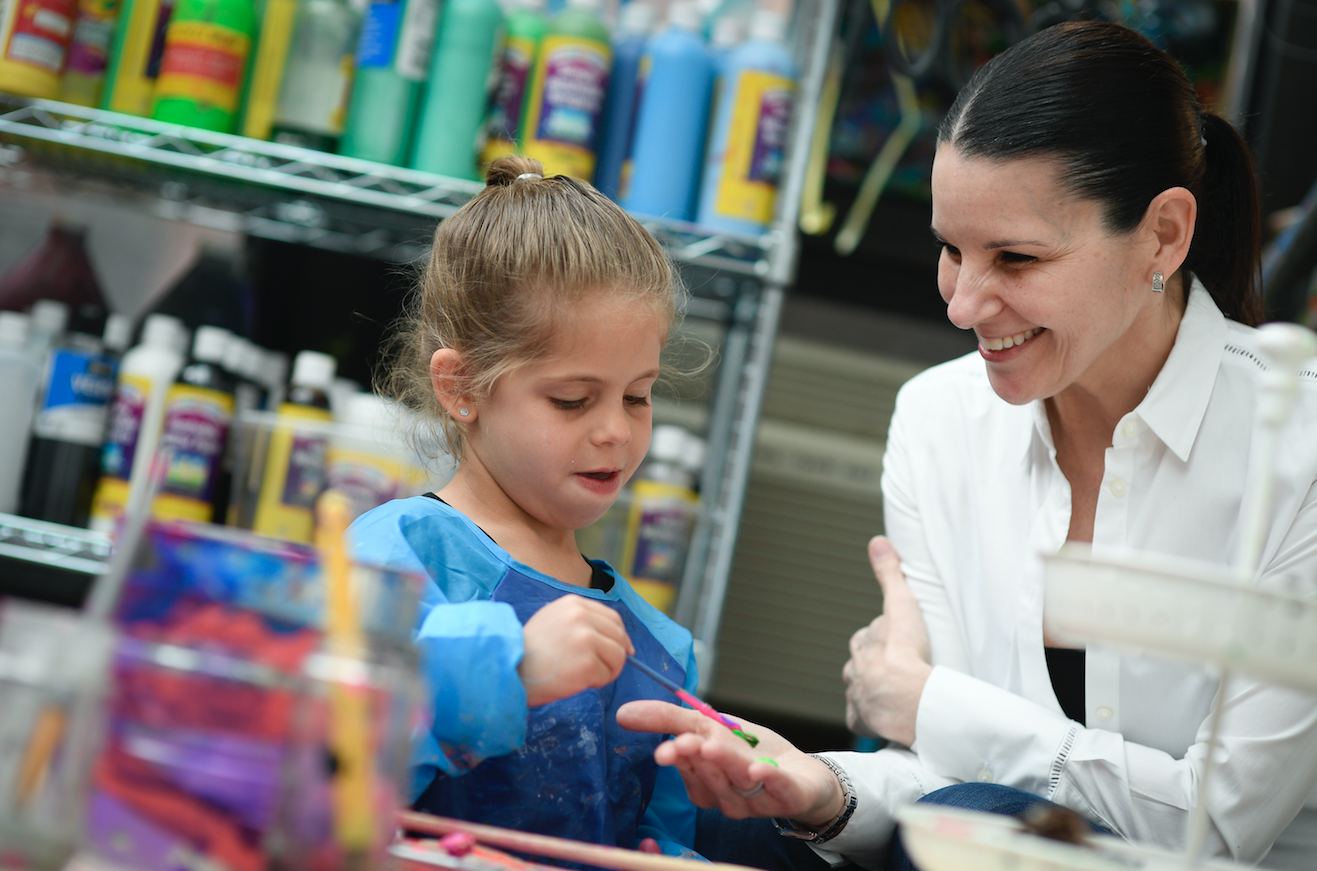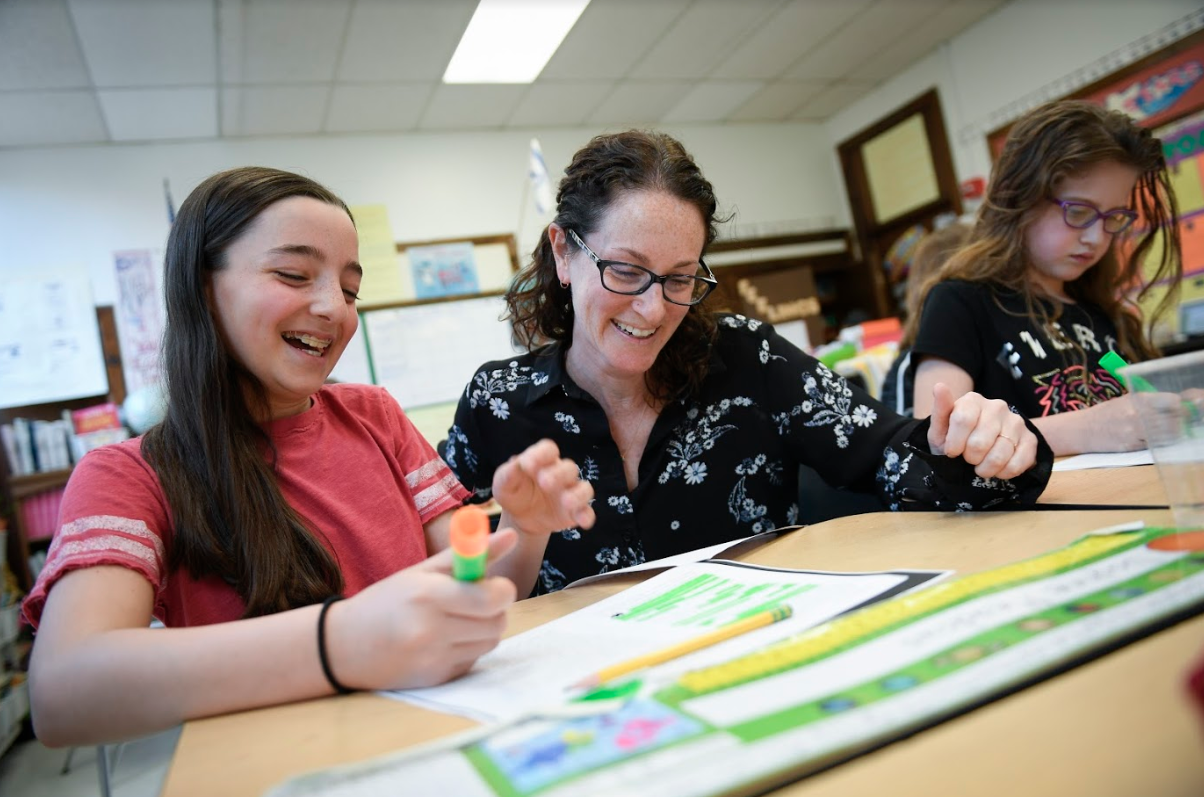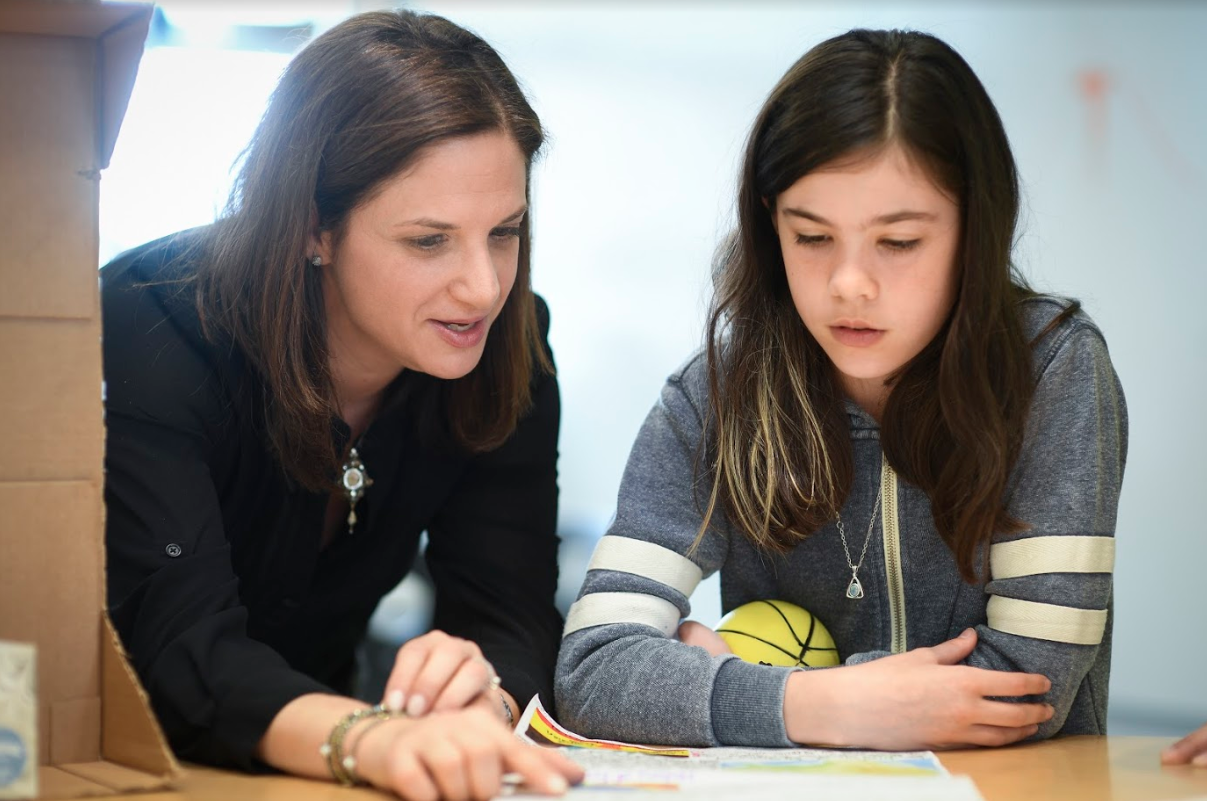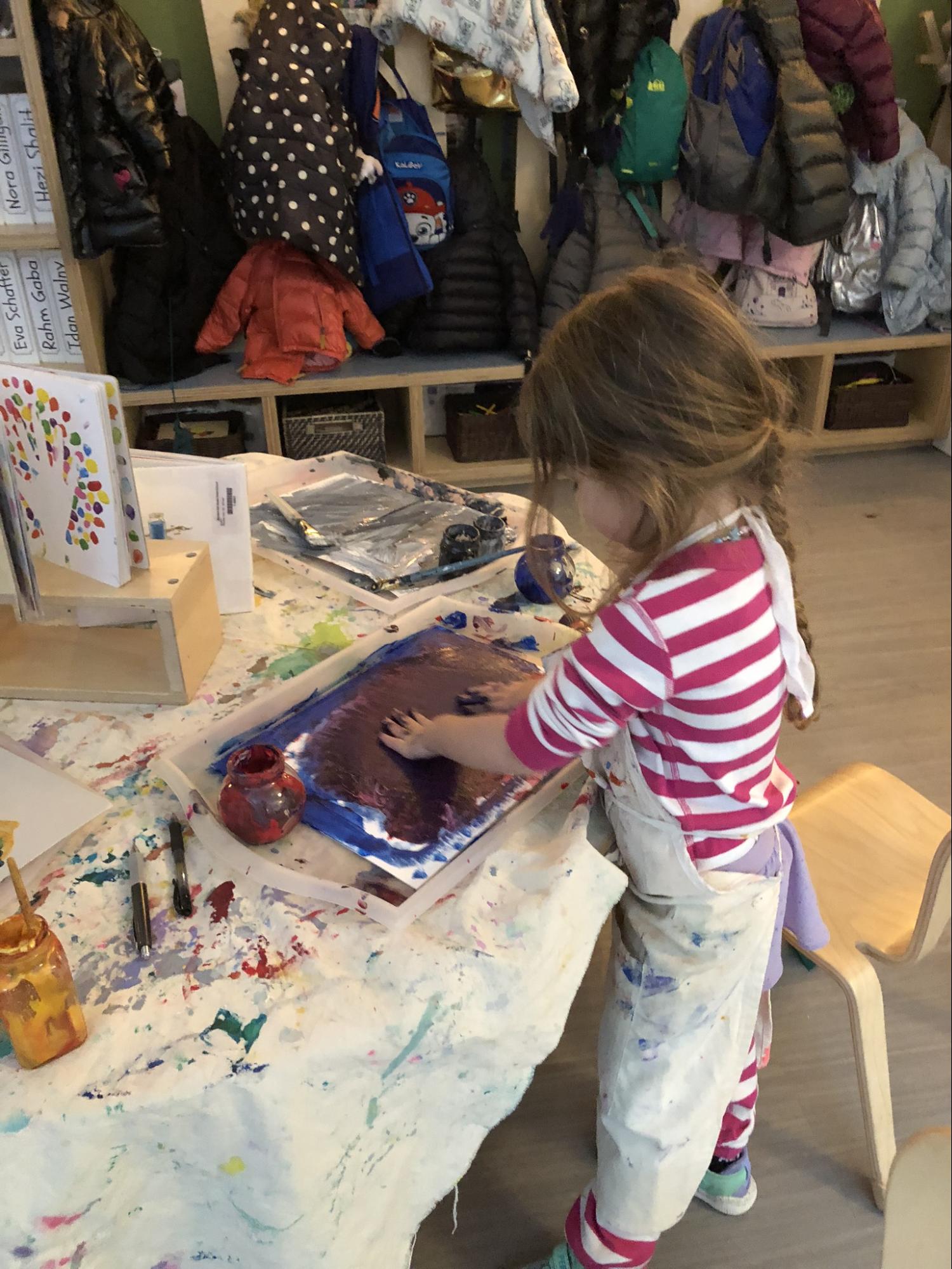 Nursery Students Are Scientists and the Classroom Is Their Lab
Through experimentation, investigation, exploration, and observation, science in the Nursery classrooms is encouraged daily. The young scientists love creating colorful and active "volcanoes" by mixing baking soda and color-changing vinegar and then watching the magic appear right before their eyes. The students share their discoveries and vibrant excitement with one another in shared exploration spaces.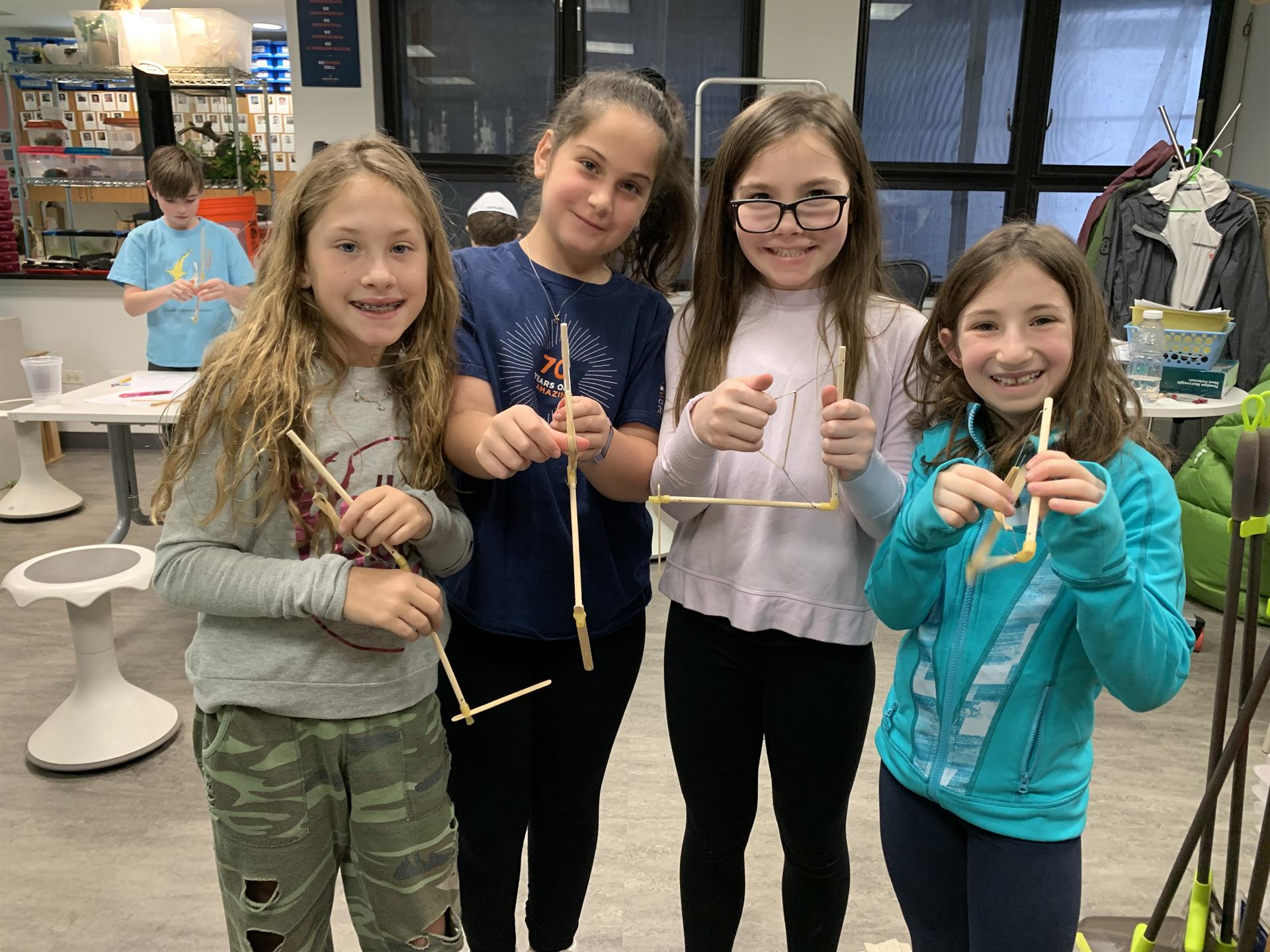 Make No Bones About It — 4th Graders Are Anatomy Experts!
In Mr. Simeon's science class, 4th graders are learning about the human skeletal system and the main functions, features, and operations of bones. They are building paper models of the skeleton and stick-and-rubber band models of the leg bones and muscles.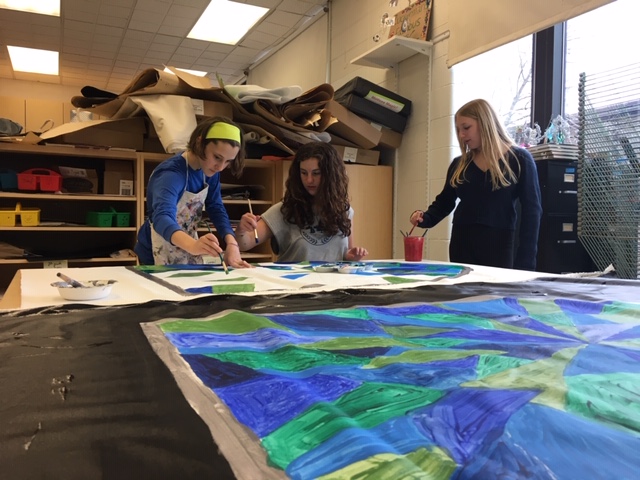 The 8th-Grade Hallways Are Alive With The Sound of Music!
On April 6th and 7th, our 8th grade students will take the stage as they perform in this year's Operetta, The Sound of Music. For 62 years, the Operetta has served as one of the culminating events of the 8th-grade year and offers students the opportunity to work together as a grade to create and perform a production well beyond their years!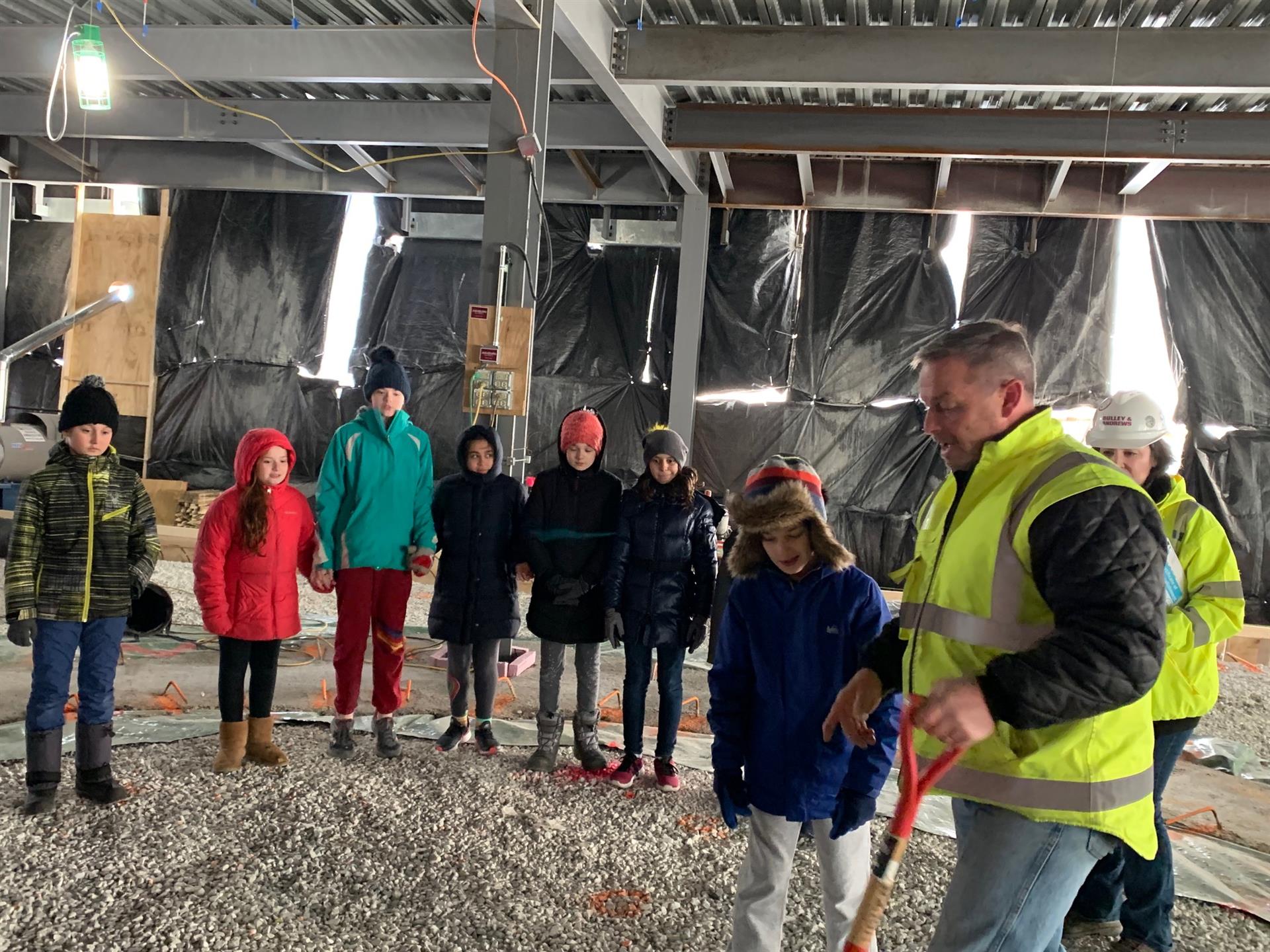 Students Dig Their Heels Into New Building
At their most recent meeting, Behind the Fence Club members assisted Bulley & Andrews Superintendent Jay in burying the school's wishes for our new building beneath the new Spiritual Space, Makom Rina. They also received a tour of the second floor, which will feature new music classrooms, new science labs, a Virtual Reality Zone, Innovation Hub, robotics space and Lego League Labs.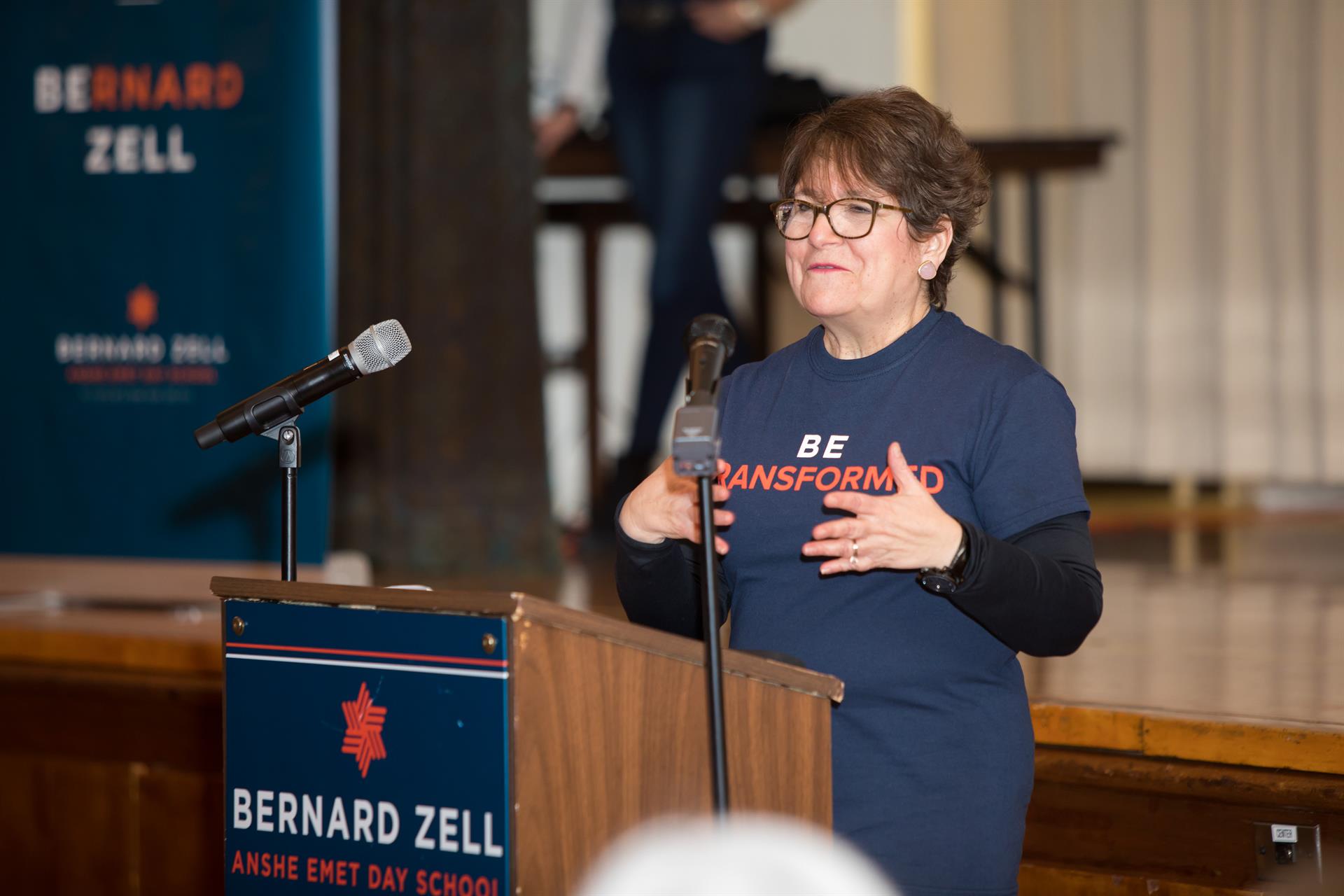 Learn What's Ahead for BZ!
Please join Dr. Alyson Horwitz and school leadership for the 2019 State of the School Address on Wednesday, March 6 at 7:00 p.m. with cocktails at 6:30 p.m. Get to know the incoming Head of School Gary Weisserman, hear about the school's exciting new initiatives, new campus updates and more. Babysitting available!
RSVP and Submit Questions Here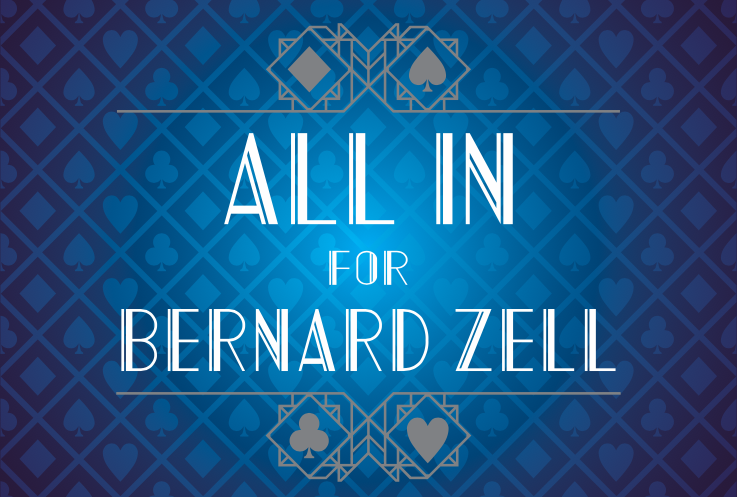 Annual Fundraiser:
All In For Bernard Zell
We're just over a week away from our Annual Fundraiser: All In for Bernard Zell! We're so excited about the incredible items we have to offer in our Live, Mini Live and "Teacher Time" auctions. Click below for detailed descriptions on some of the items you'll be able to bid on before and during the Fundraiser. We look forward to seeing you there!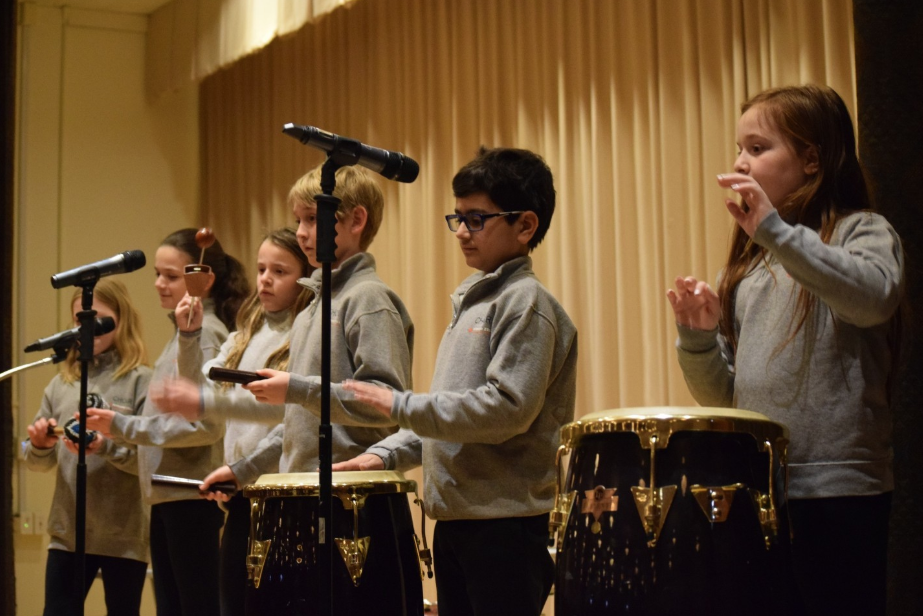 Choir Cabaret Hits All the Right Notes
Blum Community Hall was magically transformed into a candlelit cabaret on Thursday night. The cabaret, led by the Middle School One Voice choir members, included ensemble, small group and solo acts. Students have been rehearsing for the cabaret since early December and their hard work really showed in their polished performances.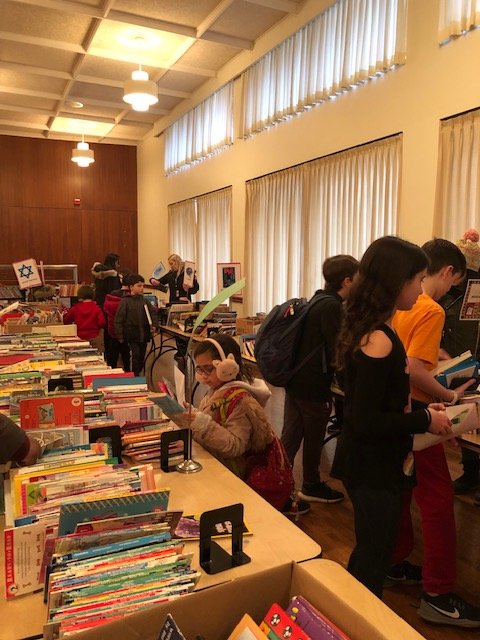 BZ Swaps Over 6,000 Books!
At the annual BZ REadCYCLE Book Swap, we swapped over 6,000 books among members of our community! We also donated all remaining books to Bernie's Book Bank and received the following note from them:
"Your 2,450 books go a long way. These books you all graciously donated enable us to serve 204 children with 12 books this year."
The Book Swap is a true service learning activity. The 7th graders toted books, distributed Book Bucks and manned the Swap before and after school. Extra special thanks to our Library Chairs Leslie Ballen, Donna Goodhart and Brooke Hillman and the many parent volunteers who sorted all the books!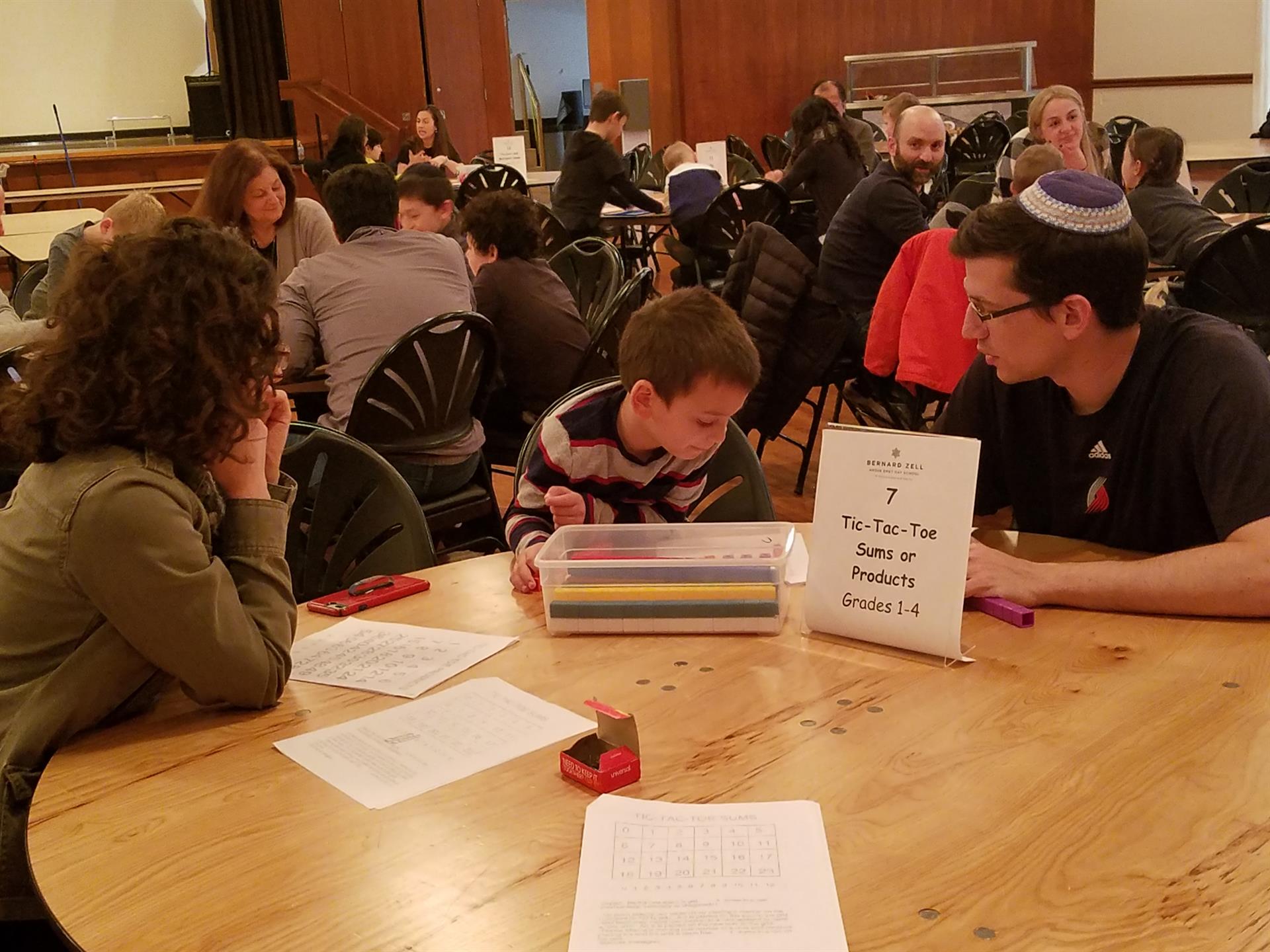 Lower School Math Celebration Is a 10!
On a snowy Sunday in February, 10 families gathered in Blum to celebrate the joy of mathematics. The room was set up with 12 math games and activities, each led by a Bernard Zell teacher. The games and activities were multi-leveled and covered all the math domains. After an hour and a half of fun, families took home copies of the direction for each game to continue to enjoy at home.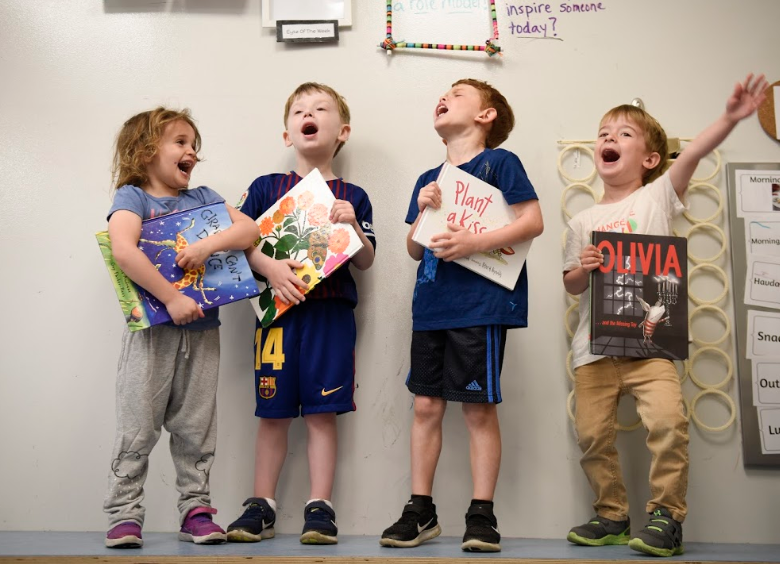 JK105 Needs Your Help!
JK105 is learning about doctors and nurses and plans to make a doctor's office in their classroom. They are looking for real medical instruments to use. If you or anyone you know has something they would like to donate, that would be wonderful. Real tools provide interest and give children a sense of pride. It is empowering for children to be given this level of responsibility. Giving them real items rather than pretend toys honors the child's abilities and sends the message they are capable and competent learners.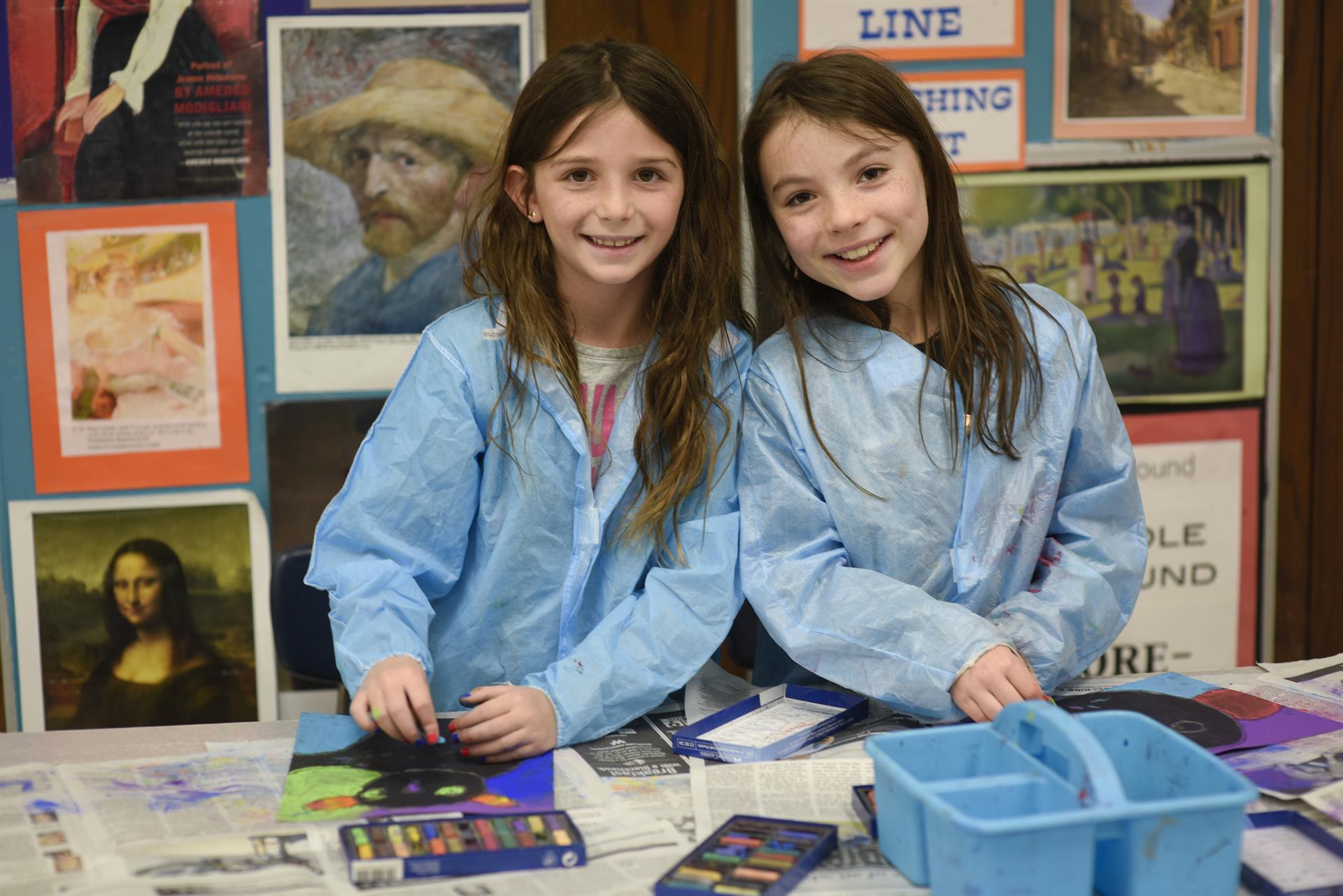 Mazel Tov From Our Community
Mazel Tov to Anshe Emet Rabbi D'ror Chankin-Gould and Cantor David Berger, and big brother Matan, on adopting a healthy baby boy born January 29 in Maryland.

The Chesed Committee, on behalf of the entire Bernard Zell Community, extends heartfelt condolences to Susan and Liberty Custer on the loss of their dear uncle, John Donegan.
Sunday, March 3 | PTC Yad B'Yad: Make Brunch for Families at the Ronald McDonald House (Sign-Up)
Tuesday, March 5 | Student Council Fun Fest, 3:30 - 5:00 p.m.
Wednesday, March 6 | State of the School, 6:30 - 8:30 p.m. (RSVP Here)
Saturday, March 9 | Annual Fundraiser: All In for Bernard Zell, 7:00 - 11:00 p.m. (RSVP Here)
Wednesday, March 13 | School Conferences, 4:00 - 8:00 p.m. (Regular Day of School/No After-School Classes)
Thursday, March 14 | School Conferences, 7:30 a.m. - 5:00 p.m. (No School for Students)
Friday, March 15 | Professional Development Day (No School) 
Monday, March 18 - Friday, March 22 | Spirit Week
Thursday, March 21 | Purim 
Friday, March 22 | Friday Dismissal of 3:35 p.m. Resumes